Telefon:
(+47) 945 23 296
E-post:
Nettside: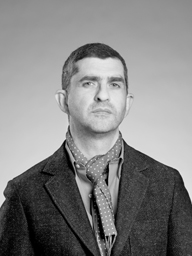 At the MA Design programme we ask students to consider what contemporary design could be, rather than what it is now!
This is an important approach, since our job here at the Design faculty of the Oslo National Academy Of The Arts is be at the cutting edge. We should be pushing past what we is out there in the design industry, and define what will be there in the future. After all this is not simply an ideal, but what is needed by employers, design institutions and society itself. But how we do this is a challenging and complex issue. We need to educate our students to develop their own creativity and specialization but also have knowledge of the vast panoply of requirements facing them. The practice of contemporary design has exploded into hundreds of subcategories. In fact there is a rumored list of over 500 different kinds of design practice (emotional design, service design, interaction design etc.) floating around. At the MA Design programme our ideal is not to create a one size fits all design method and then push our students into that mould. Instead we spend our time trying to propagate a model of education which conceptual in its approach and is about self-learning and self-discover.
This years cohort have been described as having set new standards for us as an institution, and having brought about the combination of deep design skills, practice and theory.
On behalf of their tutors here, and the many designers and design companies across Oslo, I wish to thank them for being such an inspiring group of people and wish them luck in their future.