Telefon:
(+47) 400 48 948
E-post:
Nettside: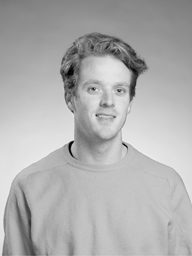 Ferdinand Diener is a South-African born designer, trained in both Industrial and Fashion design. With firm roots in Africa and new roots sprouting in Norway, he attempts to showcase this fusion throughout his work.
Ferdinand's education began by attending the Cape Peninsula University of Technology in Cape Town in 2001 to study Industrial design, After completing a Bachelors degree, he moved to Norway to pursue a career in Boutique interiors.
With an itch to study further, he applied to The National Academy of Arts in Oslo to study clothing design, where he now is finishing up his Bachelors degree. Up till today, his label, «Augus», has been shown on numerous occasions back home and in Norway, including a group exhibition at the «What if the World» - gallery in Cape Town and recently during a group exhibition at Oslo Fashion Week and Popupbook in Posthallen, Oslo. Ferdinand is continuing his studies to do a Masters degree in Design and will start to enter the local Norwegian market. His aim for the future is to have an even stronger focus towards sustainable design.
Ferdinand Diener: «The divine proportion».
Ferdinand jobber med teknisk manipulasjon av overflater av stoffer og materialer, og under overflatene av disse finner man - bokstavelig talt - grunnleggende geometriske prinsipper som lenge har utgjort en skjult del av hele vår kulturarv. Disse prinsippene møter i hans tema en eklektisk futurisme, uttrykket i lag på lag med materialer og mye opasitet, som utgjør både en motsetning og en harmoni mellom orden og kaos, og det hele munner ut i en ambisiøs høyere enhet.
Fotograf: David Nikolaisen
Hår: Jens Johan Wiker
Sminke: Sølvi Strifeldt
Modeller: Martine J Schjærve, Nikolai Lieblein Røsæg