Telefon:
(+35) 8407601232
E-post:
Nettside: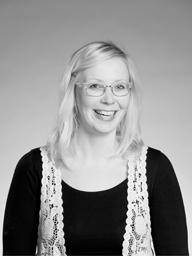 Pictures 1-3 (picture 1 ©Lina Jelanski):
Kajaste is a modern interpretation of the traditional Finnish outhouse I took part, together with my fellow students Riikka Manninen, Julianna Nevari and Saana Turunen, in the Habitare 2011 design contest "Huussi" organized by the Finnish Fair Corporation in collaboration with the Aalto University School of Art and Design. The assignment was to design an outhouse that is not connected into the public sewer system. Inspiration for our structure came from renewable willow which we used to weave an element that would work as a visual barrier. The walls and the roof of the structure were made of dark glass. The roof of our outhouse enables the users to collect rainwater for hand washing and the ventilation system is natural.
The outhouse was assembled for the first time at the Habitare Design Fair in Helsinki. Kajaste was presented to the puplic in Septemper 2011. After the fair the outhouse was moved to a Finnish cottage landscape.
This project really taught me the importance of teamwork.
For more information see my website.
Pictures 4-7:
Harmaja was a school project were we were designing a sauna concept. Harmaja pays tribute to the traditions of the Finnish sauna by combining it with a modern and ascetic bathroom. The main elements of Harmaja are scarcity of material, contrastiveness and allowing natural light to enter the space through the area preserved for cooling off after the heat of the sauna.
For me, traditional Finnish sauna is one of the things that I have missed the most during my exchange in Oslo.